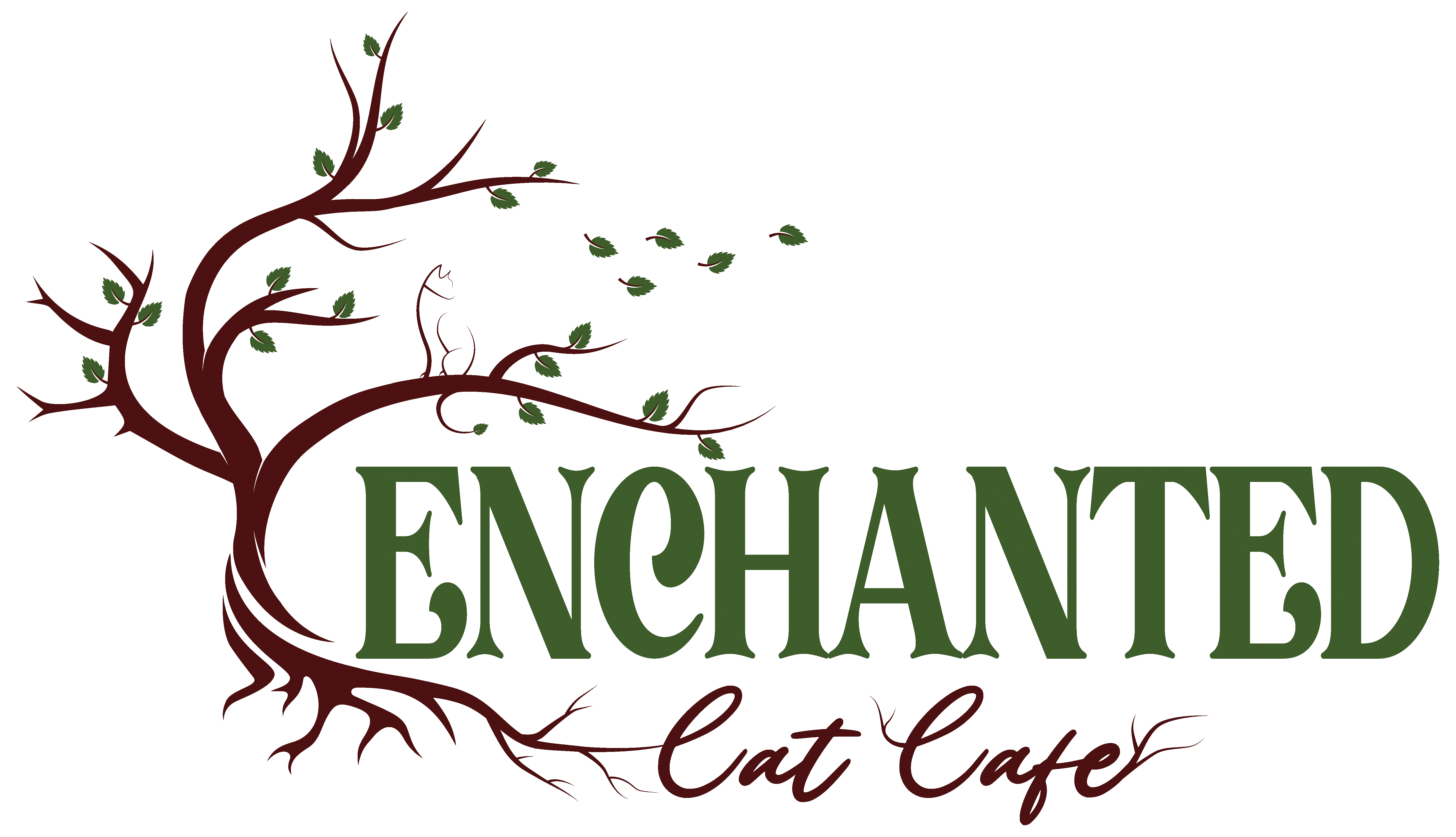 Reno's 1st Dedicated Cat Café!


Cafe, Meeting space & Cat lounge open 11:00 am to 7:00 pm ThURS – Tues. Closed Wednesdays for cleaning & cat intake.
Cats & Connections – Cat lover or not, we have something for you!
We are excited to welcome you to Enchanted Cat Café! If you are not familiar with the concept of a cat café, we recommend reading our Frequently Asked Questions (FAQs).

Café Space
We welcome you in for your next business meeting, small group gathering or feel free to setup for an extended period of time to study, work or just hang out! If you have allergies, don't worry, the cat lounge is separate from the café space. We have a variety of food and drink options available. CLICK HERE to view the menu.
Cat Lounge
Are you a cat lover? If so, we welcome you to the cat lounge. Our cat lounge provides over 1,500 sqft of space for you to hangout with our feline friends. Access to the Cat Lounge is available on a pay-per-hour basis of $15 per hour. The cats in our Cat Lounge are permanent residence. You can build a long-term relationship with them! We will also be partnering with a variety of area rescues to host adoption days & kitten days! Cat Lounge access has a limited capacity of 15 visitors at a time. We highly recommend that you book a time slot for you and your party ahead of time – BOOK NOW.
Memberships
If you think you will be a frequent visitor to Enchanted Cat Café, we highly recommend you consider becoming a member. We have month-to-month memberships and an annual membership option (bit of savings). Along with unlimited access to the Cat Lounge, members have some additional benefits. CLICK HERE to learn more.
Enchanted Cat Café is a resource for local & rural rescues. We have partnered with PPSNV to help them further their missions. CLICK HERE to learn how you can support our rescue partner.
At Enchanted Cat Café we offer corporate memberships that include Membership, Cat Lounge Access Passes, recognition & a portion of their membership is put into our Rescue Partner Fund to help support our Rescue Partners mission, vision & values. We want to celebrate these corporate members as they are supporters of the café & the community! If you are interested in our Corporate Memberships – CLICK HERE