Although food & drinks are not the focus at Enchanted Cat Café, we have tried to make sure there is something for everyone.
We have partnered with Mother of Macros, and Kimmie Candy for our food options. We do not have the ability to warm anything up so all items are served cold (or room temperature for pastries). We also offer a variety of packaged candies and treats.
Flavors and availability vary depending on the week. Below is a sample of the items that we usually have available. Many of the Mother of Macros items are Gluten Free.
We have partnered with Glory Cloud Coffee for our tea options and Lighthouse Coffee for our cold brew selections.
We are also now serving a variety of beer and wine options.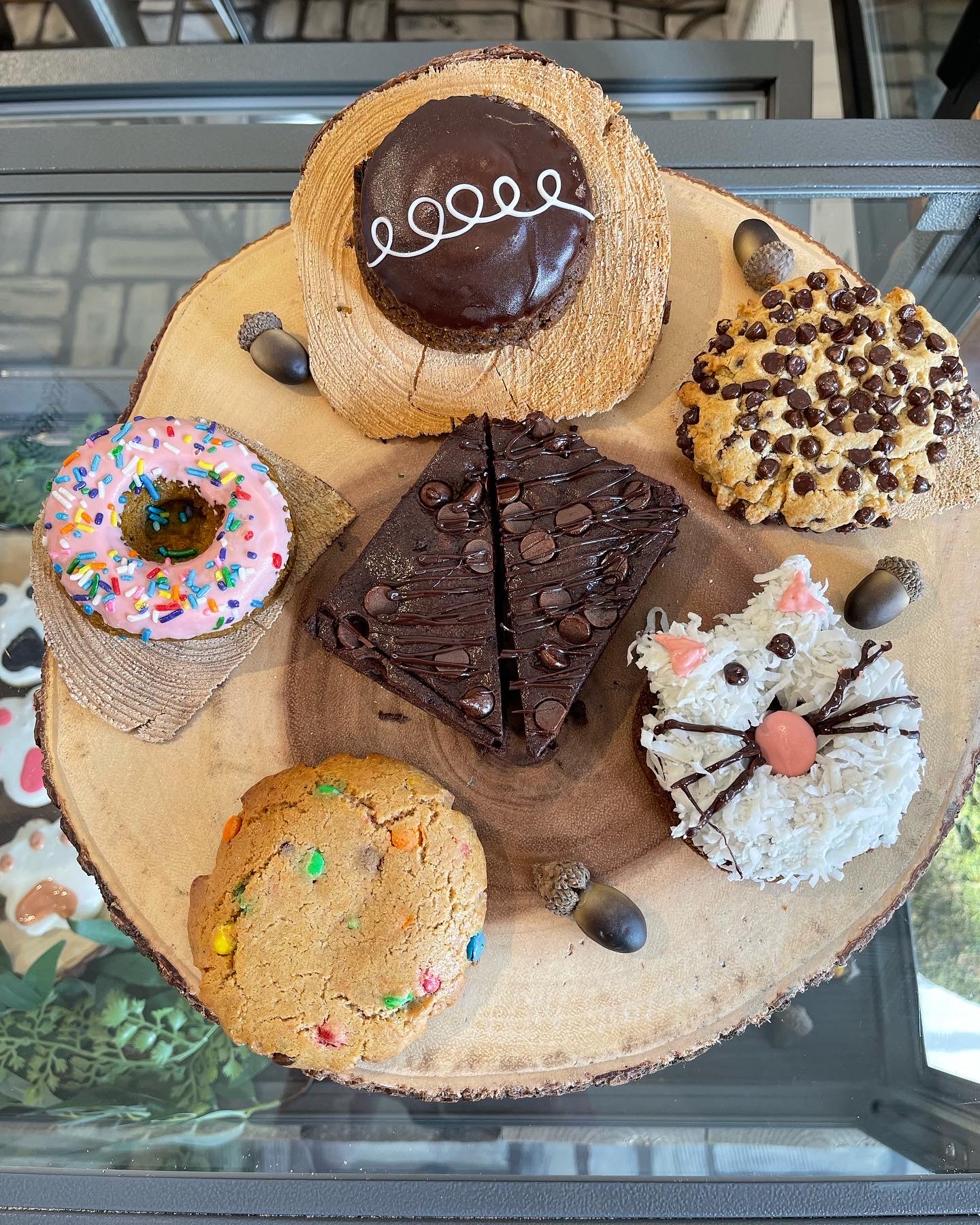 Parfait (Mother of Macros)

Wraps (Mother of Macros)

Chips
Donut (Mother of Macros)

Brownie (GF) (Mother of Macros)

Cookie (Mother of Macros)

Kimmie Candy

Additional Candy Bars & Bagged Candy
Hot Coffee

Hot Lattes

Hot Chocolate

Chai Latte

Chocolate Chai Latte

Hot Tea

Rotating Options Available (from Glory Cloud Coffee)

Cold Drinks

Coca-Cola

Unsweetened Ice Tea

Orange Juice

Chocolate Milk

Cold Brew (

Lighthouse Coffee

)

Original

Chocolate

Sea-Salt Caramel

Beer & Wine

We now offer a variety of beers and wine

Water


We have filtered hot & cold water available at no cost in the café & upstairs meeting space