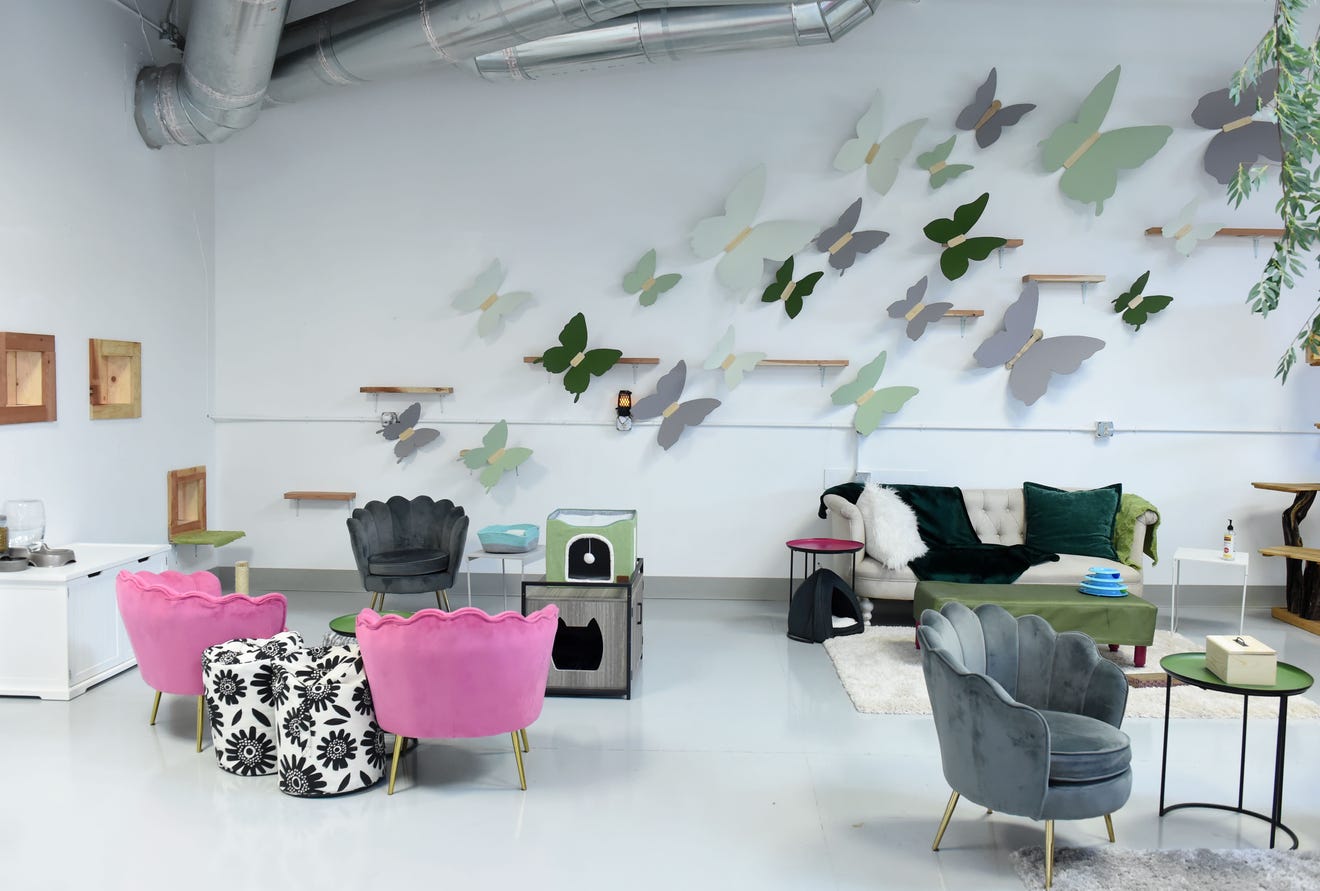 Host an event in a unique venue
At Enchanted Cat Café we have created a unique venue and welcome parties of up to 10 people to utilize the space. See below for more information. Pricing will be determined based on number of people, amount of time and food/drink requirements.
Birthday Parties
We are happy to host your birthday party at Enchanted Cat Café. Depending on the number of people you are expecting we can book out the café space to accommodate more guests and have overflow if the Cat Lounge is at capacity. We can work with you on sweet treats & other food/drink options as needed. Please CONTACT US and we can dial in the specifics for your event OR you can book out an entire hour or back-to-back hours (if you want longer time) on our booking page: CLICK HERE **We will only host birthday parties for kids 10 and up.
Small Gatherings of Any Kind
If you are looking for a place to gather for your weekly or monthly meetings or just a get together with friends, you are welcome to book out the Cat Lounge and Kitten Cottage. This would give you a private space to meet and we can customize the food/drink options to fit your needs. CONTACT US if you have additional questions.